Springtime in Illinois brings warmer weather and hundreds of new road projects and dangerous construction zones for motorists and workers. This spring we also celebrate the 20th anniversary of National Work Zone Awareness Week (NWZAW) which is an annual event that takes place across the United States with partnerships between state departments of transportation (DOT), national road safety organizations, government agencies, private companies, and individuals to promote roadside construction and work zone safety. The theme for this year's event is "Safe Work Zones for All: Protect workers. Protect road users."
In 2017, a total of 5,423 work zone motor vehicle crashes resulted in 1,435 injuries and 30 deaths in Illinois due to reckless driving in construction zones. While most assume that work zone accidents involve construction workers, the truth is that a variety of occupations are injured and killed along with drivers and passengers. The most common statistics related to work zone accidents and injuries include:
Drivers and passengers in motor vehicles account for nearly 95% of the deaths in work zones and 96% of the injuries. 

Drivers are the most frequent fatality in work zone crashes.

Most common crashes are rear-ended (running into the rear of a slow-moving or stopped vehicle).

Fatal work zone crashes occur most often in summer and fall.

The majority of fatal work zone crashes occurred on roads with speed limits greater than 50 mph.
Causes of Work Zone Accidents 
The use of smartphones is one of the leading causes of work zone accidents. As such, in January 2014, the Illinois legislature passed a law making it a traffic offense to hold or use a cell phone while driving on the road. A byproduct of the law might be a decrease in the number of work zone accidents that occur in Illinois every year. Other behaviors that can cause work zone accidents include: 
Texting while driving

Talking on a cell phone

Speeding

Tailgating

Driving while intoxicated or under the influence of drugs

Listening to loud music

Fatigue

Improperly placed warning signs
Preventing Accidents in Work Zones
Highway construction work zones are hazardous environments characterized by a dynamic and limited workspace. Motorists should be particularly careful driving in areas where construction is occurring – even if workers are not present. Here are some tips for drivers of every age in an effort to eliminate work zone accidents:
Stay alert and minimize distractions including changing radio stations, eating, using mobile phone or other distractions.

Keep headlights on.

Watch brake lights on vehicles ahead.

Watch traffic around you and be prepared to react.

Merge into the proper lane before reaching the lane closure.

Change lanes safely.

Be aware that traffic patterns can change daily.

Follow other vehicles at a safe distance.

Obey the posted speed limit.

Follow instructions from flaggers.

Expect the unexpected as workers, work vehicles, or equipment may enter your lane without warning or other. vehicles may slow, stop, or change lanes unexpectedly.

Pay attention to the road signs and follow instruction.
Illinois Traffic Law  
A speeding ticket in a work zone is an offense under Illinois traffic law and can result in a suspended license and big fines.  Illinois Department of Transportation provides the following review of the laws: 
Regulatory construction speed limit signs are placed in construction work zones lowering speed limits and apply when normal conditions do not exist (narrow lanes, edge drop-offs, lane reduction, etc.) for the motorist. This could also apply when construction equipment or a temporary obstruction is within close proximity to open lanes of traffic. Reducing speed is for the safety of the motorists and is not limited to the time when workers are present. Slower speeds give drivers more time to safely navigate these restricted areas. At times, when workers are close to active traffic lanes, further restrictions may be put into place lowering the speed limit to 45 mph or less.

Motorists who receive a fine for speeding in a work zone will be required to appear in court. Fines for speeding in a construction or maintenance work zone are a minimum of $375 for the first offense and a minimum of $1000 for the second offense. If the second offense is within two years of the first offense, the Secretary of State shall suspend the driver's license for a period of 90 days.

Reckless homicide, a Class 3 Felony, is unintentionally killing an individual while performing the action recklessly in a work zone. If a reckless homicide offense occurs in a work zone it becomes a Class 2 felony with imprisonment from 3 to 14 years.

Scott's Law, the Move Over Law requires drivers, when approaching any emergency vehicle stopped along the roadway (including construction vehicles and equipment), to reduce speed, change lanes if possible, and proceed with caution. A person violating this law must appear in court. Penalties include fines for up to $10,000 and have driving privileges suspended for up to two years. In cases of death of another person, additional penalties can apply such as reckless homicide which could result in imprisonment from 3 to 14 years if convicted.
Photo Enforcement in Work Zones
Photo Speed Enforcement is used to increase safety in work zones on Illinois highways, and to obtain voluntary compliance by motorists to obey posted speed limits. 

Photo speed enforcement by an automated traffic control system may operate only during those periods when workers are present in the construction or maintenance zone, day or night.

Photo enforcement legislation requires workers to be present. While Temporary Concrete Barriers (TCB) provide positive protection for workers, they are not impenetrable. Vehicles have hit and broken through TCB, causing injury to workers. Also, lane width restrictions may require reduced speed limits to ensure the safety of the motorists. For these reasons, photo enforcement is permitted to be used in work zones when workers are present.

Signs indicating that speeds are photo enforced by automated traffic control systems will be clearly posted in the area where the systems may be in use.

In addition, the vans will have a speed indicator device that will be triggered by a separate radar and will communicate the vehicle's speed to the motorist. This will give the motorist one last opportunity to slow down before the camera radar is triggered. If the motorist does not slow down, the camera radar will be triggered. A photo of the driver, vehicle, and license plate will be taken. The time of day and speed will also be captured.

Illinois State Police will man these vans with troopers specially trained in photo radar enforcement. They will calibrate the equipment prior to each enforcement detail to make sure everything is working correctly.

A ticket will be processed and will be approved by the on-duty officer. Tickets will be mailed by certified mail to the registered owner, within 14 days, who will be required to appear in court.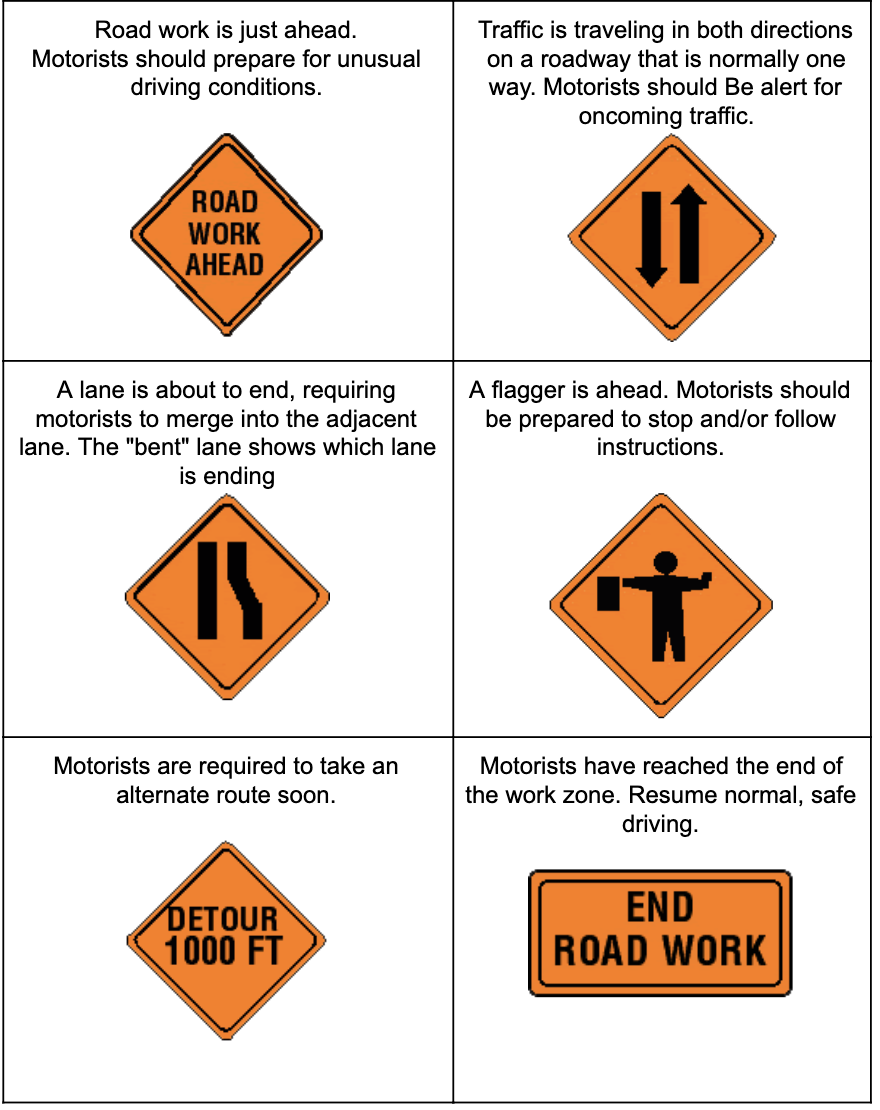 Illinois Work Zone Accident Lawyers 
If you have been involved in a work zone accident, we can help. Speaking with a personal injury attorney will give you a better sense of your specific rights and how best to proceed. Peter Wachowski brings more than 25 years of experience in this area. He can be contacted at 866-699-3339 or peter@bellas-wachowski.com.